Bibletoons Home
November 12, 2023

TEN + 1 YEARS OF BIBLETOONS!
2012 -2023!
Celebrating over a decade of
wonderful stories!
"The perfect gift for the Christmas season and beyond!"
I've also been busy writing books aside from the BIBLETOONS series..
Check out my brand new book, Cancun Moon, in the form of a Digital Flipbook!
This book is associated with the five senses experienced in a wonderful place. It descriptively identifies how each sense relates to the sounds, sights, smells, tastes and feelings of Cancun, Mexico. The brilliant and bright colorful live photos I took while visiting add perfectly to the tone and mood of the book. The Hispanic and Latino heritage contributes festive and diverse Spanish culture to the world, portraying a celebratory and spicy tone for all to enjoy! Mexico has a wonderful array of shops, beaches, hotels and restaurants to serve every style and taste, and the people are among the nicest on earth! 33 pgs.
BUY CANCUN MOON FLIPBOOK NOW!
$11.99 + $1.00 processing
Check out my other brand new book, God Made Little Kitties, also in the form of a Digital Flipbook!
When God made little kitties, he designed them to be cuddly and constant companions! These special animals were created to bring so much love and happiness to the world. Enjoy the rhyming fun in this purrfect bedtime story by H. Erin Nelson, author of the Best Selling BIBLETOONS series. 13 pgs.
BUY GOD MADE LITTLE KITTIES FLIPBOOK NOW!
$4.99 + $1.00 processing
EVERYONE LOVES BIBLETOONS!
When you give the gift of BIBLETOONS, you give the gift of LOVE!

"BIBLETOONS," On the shelf next to "God" at Barnes and Noble!


Shine the gift of light and joy upon your precious little loved ones!          
Bibletoons ~ always a good idea!
Welcome to Bible Stories Kids!
Home of the Bibletoons Delicately Spiritual Series.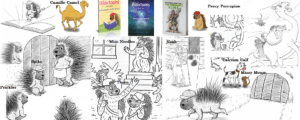 Contact me at Bibletoons@gmail.com with any special requests!
Make 2023 all it can be!
Best-Selling Series!
"Jump" into the Bible with Percy Porcupine and friends! Signed copies are available at purchase. Include a note at checkout with the name of the recipient or email me: bibletoons@gmail.com.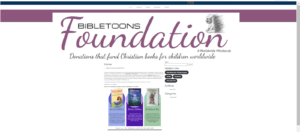 Check out the picture below! Do you see the similarity? One of my most treasured fans! (at Barnes & Noble, Syracuse, NY)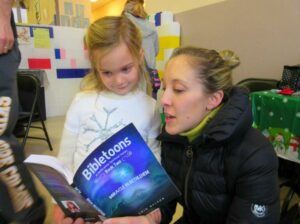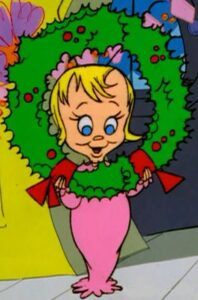 Jump into the Bible with Percy & friends! LET'S GO!